Roeslein is proud to be a continued supporter of the non-profit, CannedWater4kids. CW4K is an organization that provides canned water to an estimated one billion people all over the world who lack access to clean drinking water. 95% of every dollar collected goes to support, fund, and deliver sustainable clean drinking water programs worldwide.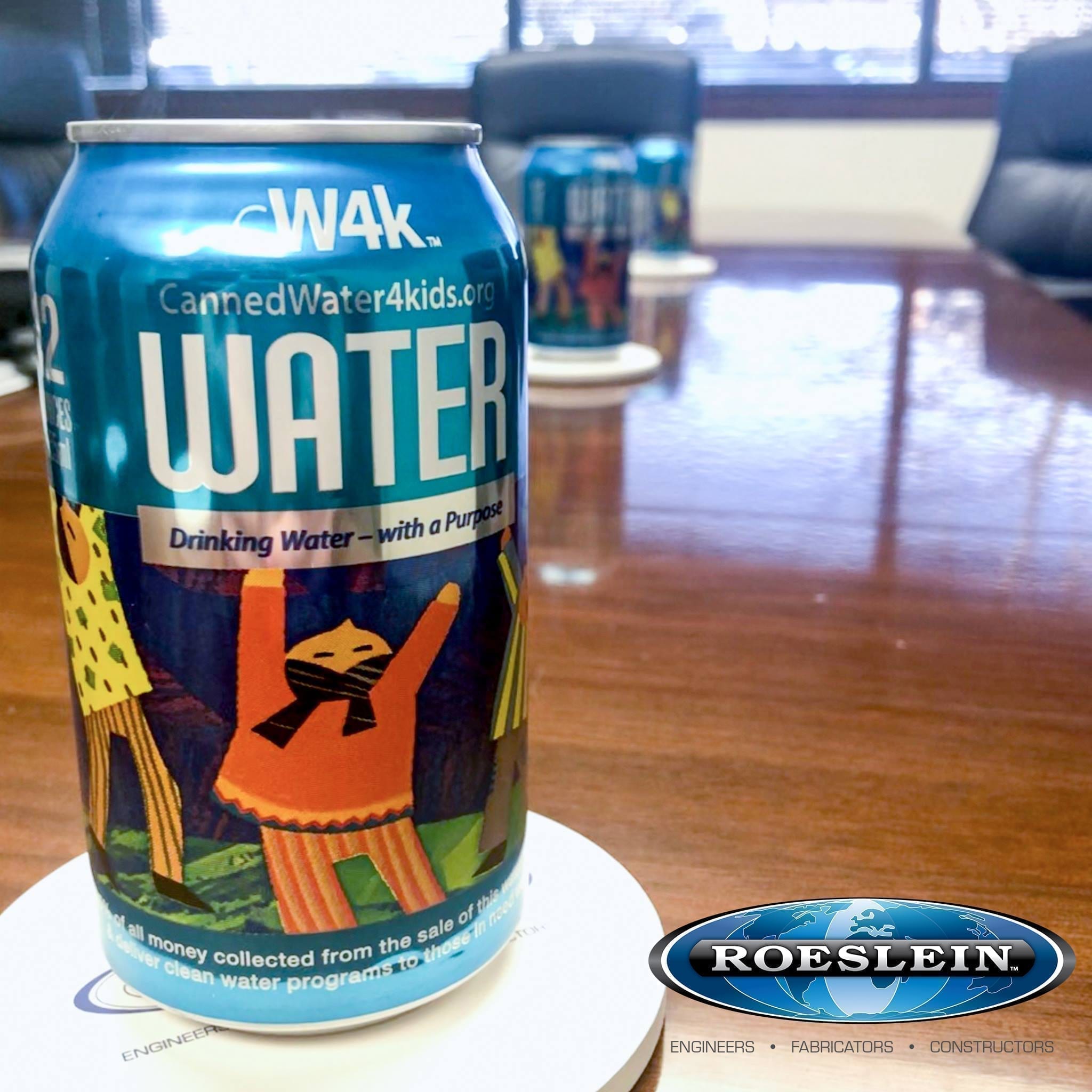 "We believe in the 'teach them to fish' model of relief. So, when people are helped by our work, we make sure key individuals within their community learn how to sustain the clean water that has been provided." Greg Stromberg, Founder & CEO of CW4K, explained.
Like CW4K, giving back is also a high priority of Roeslein & Associates. Its initiative, The Roeslein Way, strives to promote charitable giving as one of the company's core values. It continues to support the CW4K mission and contributes to the non-profit's success by featuring their canned water in the conference rooms of each of the company's eight global office locations, as well as on active project sites.
Whether it is supporting the digging of wells, water filtration programs, or clean water education, CW4K's donations go where they will be the most beneficial for those in need. Currently, the organization has funded and delivered 36 sustainable well and water purification systems in Africa and Guatemala while also providing 3.5 million cans of drinking water to the Red Cross.
To make a donation, become a sponsor, or learn more about how you can help the CW4K mission, go to their website at www.cannedwater4kids.com.