In conjunction with celebrating its employee-owners for National ESOP month, Roeslein honored Missouri's fallen heroes by sponsoring and participating in the Missouri Military Memorial Foundation's 8th Annual Walk/Run for the Heroes held at Jefferson Barracks Park. Roeslein was a Five Star sponsor of the event and hosted 60 participants in the race. This event was open to the public and had nearly 1000 participants.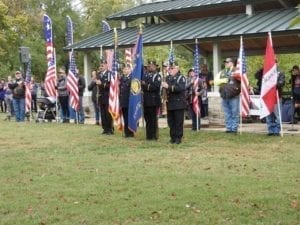 The Missouri Military Memorial Foundation was started by the family of Sergeant Amanda Pinson who was killed in action on March 16th, 2006 in Tikrit, Iraq during Operation Iraqi Freedom. Many local Gold Star families joined the Pinson Family in raising funds to complete a memorial honoring Missouri's 182 Fallen Heroes. The memorial was unveiled in May 2017.
Thanking Roeslein for its donation, Chris Andrews, mother of Sergeant Pinson commented, "Putting on a 5K Run takes a lot of volunteer hours. It means so much to me and our local Gold Star families to have a company like Roeslein find us and give us a 5-star sponsorship. This donation is sincerely appreciated and will help us keep the memory and sacrifices of our heroes through scholarships in their names. We honestly can't thank you enough."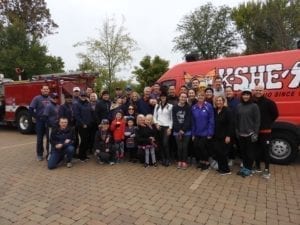 Sarah Davidson, Human Resources Director, commented "Roeslein is home to over 30+ veterans and we sincerely can't thank them enough for their efforts. This event was not only the perfect opportunity to get our employee-owners together, but it allowed all of us to show our support for the men and women who have fought for our country and show our respects to their families. While this was our first year participating in the event, we were honored to be a 5 star sponsor and look forward to participating again next year."
In addition to this 5K run, Roeslein will be encouraging all of its employees to participate in the St. Patrick's Center Veterans Day 5K Run on November 10th,  2018. Roeslein will sponsor all of its employee-owners through its wellness program making this a free event for its employees.